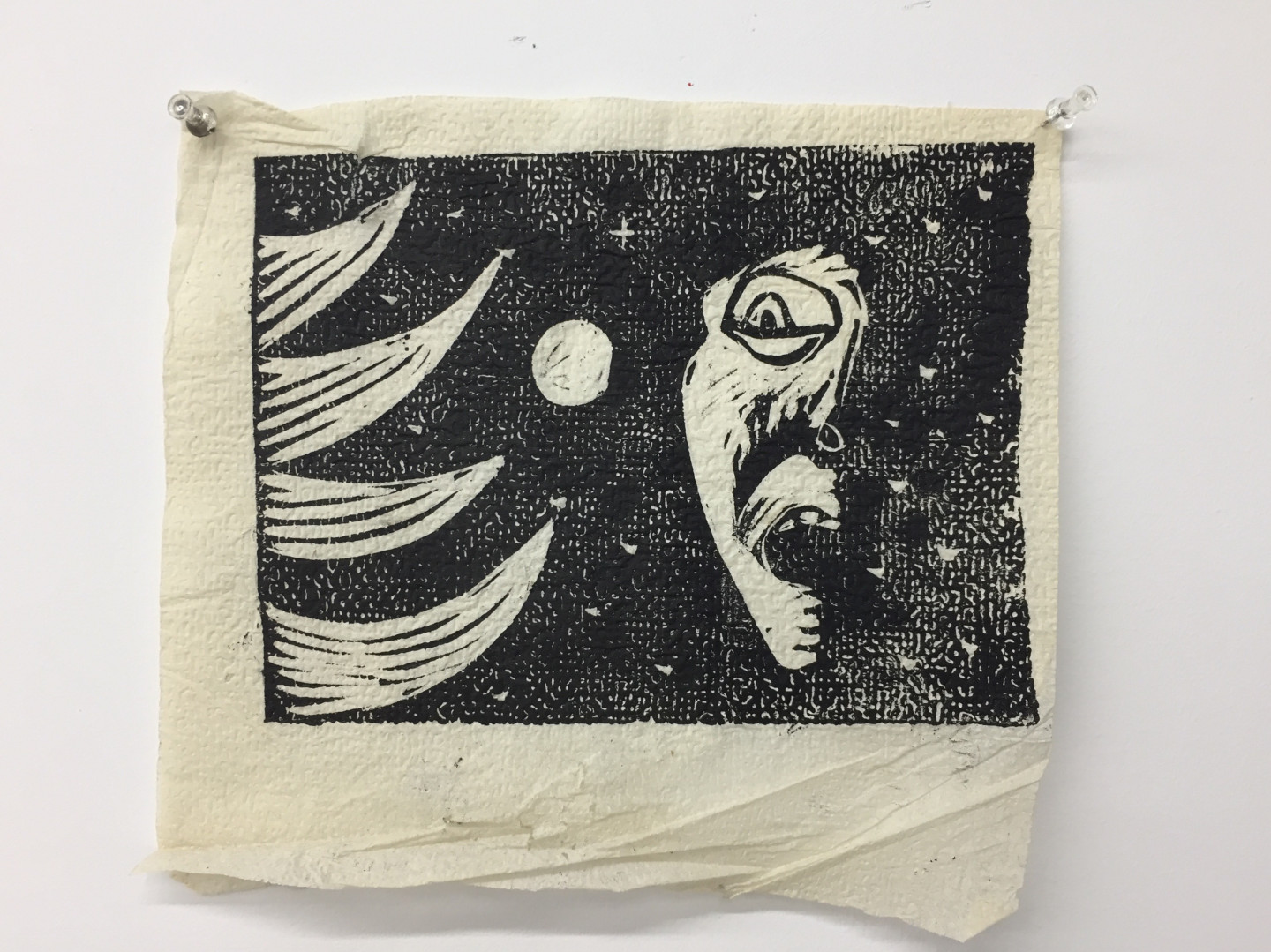 Richard Bosman


scream
n/d


linocut on paper towel

11 × 11 in (27.94 × 27.94 cm)
The Amore store, ABC No Rio, the Times Square Show etc brought things to the fore that had been ignored previously like community, social concerns and politics. The paper towel images were linocuts printed on a roll of Bounty paper towels. My idea was to push notions of what could be accepted as art.