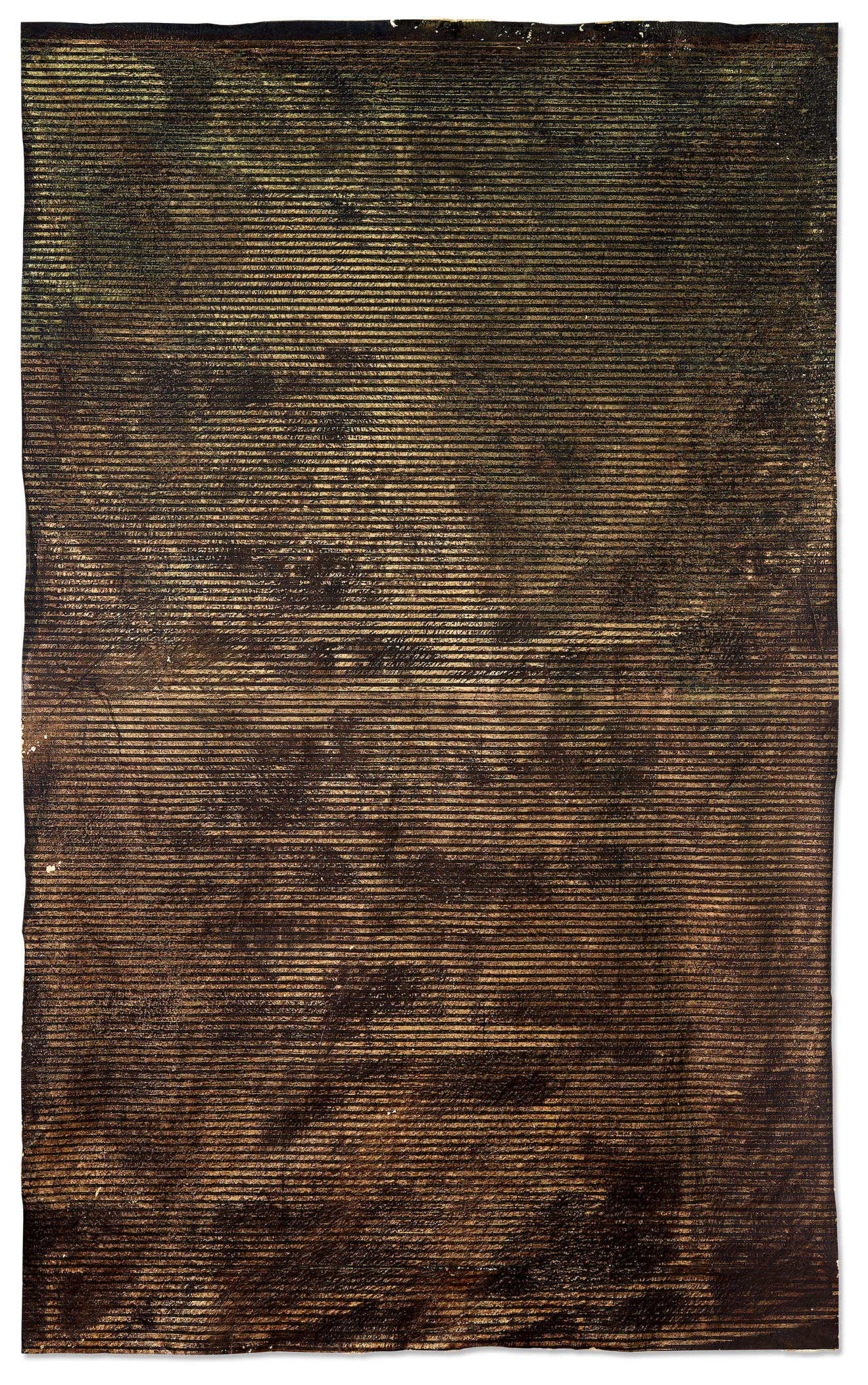 Ronny Quevedo


equatorial horizons
2019


Gold leaf on carbon paper

42 × 25.75 in (106.68 × 65.4 cm)
A sheet of carbon paper makes up the base layer of this work, with strips of the carbon removed by ironing a pattern of thin lines. Metal leaf is then applied to the rear of this paper so that its brilliance is subdued when viewed from the front. The result forms an optical, textural effect wherein shadows and forms seem to seep through. Horizontal, latitudinal lines are repeated so as to suggest movement within every iteration of the work's fixed position.