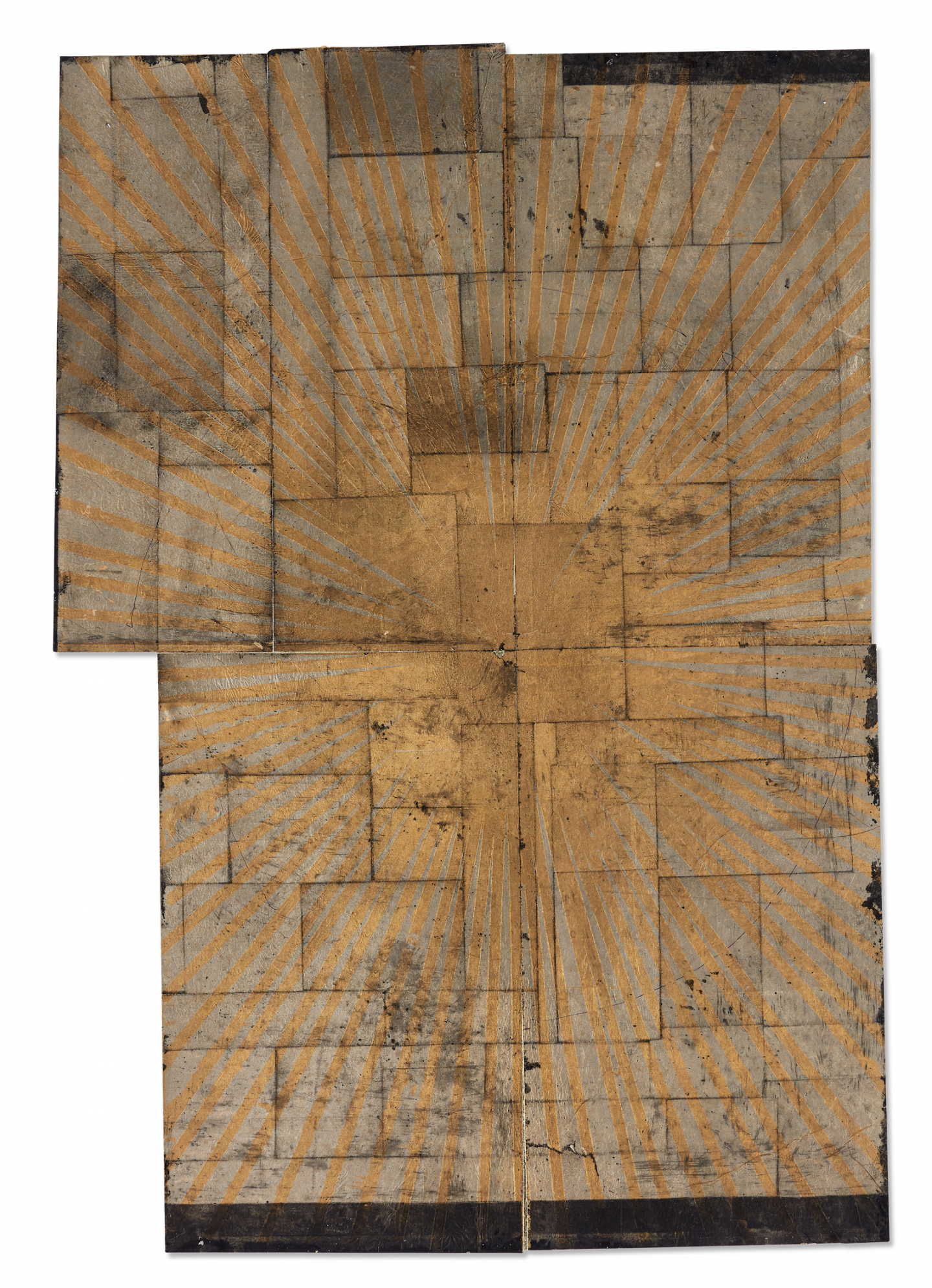 Ronny Quevedo


inti - killa
2020


Metal leaf on carbon
paper

26.25 × 18 in (66.67 × 45.72 cm)
The title of this work is drawn from the Quechuan words for sun (inti) and moon (killa). Duality is present throughout Quevedo's work. Layered in process, carbon paper was first stripped with paint remover to reveal the design of the concentric silver and gold rays that are transferred onto the rear of the sheet, resulting in a dulled frontal metallic surface. Done in steps, the blocked shapes reveal this progressive process of removal.