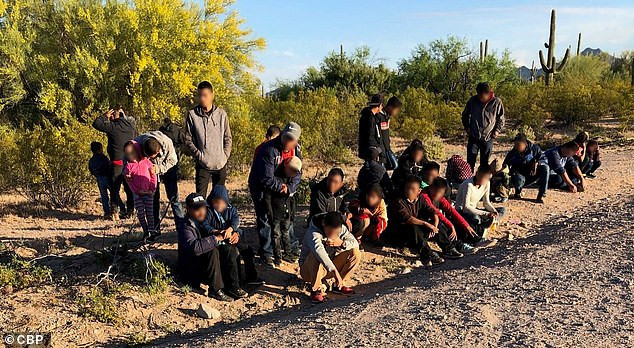 The word "Coyote" is a smuggler who brings people illegally into America across the hills of the Southwest's desert regions; that is the hardest way to cross, and predominately used by the poor. If you have money, you generally go by car, van, or truck with secret compartments. You don't call someone bringing people across in a vehicle a "Coyote." They are, more commonly referred to as "Pollero," or people who work with chickens – deriving from "like little chickens in a box."
Both means of entry are perilous. Many people die during the journey. Those who succeed getting into the country find themselves in untenable situations, as undocumented laborers in agriculture, construction, and meatpacking plants, or are trafficked in the burgeoning underworld sex slavery.
With this said, I selected a Wolf image instead of a Coyote because the former is an apex predator. In contrast, the latter are generally scavengers and opportunists.
univision.com/univision-news/immigration/a-day-in-the-life-of-a-coyote-smuggling-migrants-from-mexico-to-the-united-states
washingtonpost.com/world/the_americas/their-ancestors-fled-us-slavery-for-mexico-now-theyre-looking-north-again/2019/03/15/6c64a14c-45cf-11e9-94ab-d2dda3c0df52_story.html
pbs.org/frontlineworld/stories/mexico704/interview/smuggler.html